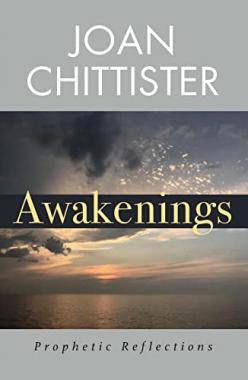 Christmas Sale: Awakenings
Shipping: U.S. orders only
Product Description
Originally $26, now only $24 during the Christmas Sale!
Edit by Mary Lou Kownacki and Mary Hembrow Snyder
Joan Chittister is one of the most popular and influential spiritual writers today. Apart from her scores of bestselling books and articles, she has contributed essays to dozens of other books. Collected here are two dozen of her best and most representative pieces, covering three essential themes: Women in the Church, Seeds of a New Spirituality, and the Monastic Vision. Together they provide a guide to her essential, and prophetic, wisdom.
For more information on this book click here.