All things are changing
To insist on a spiritual practice that served you in the past is to carry the raft on your back after you have crossed the river.
          —Buddha
I am, as I write this, on the way home from Europe, from Italy. To reflect on change and conversion at a time when the ancient sites of the city of Rome are still alive in the mind, seems almost perverse. After all, Italy is the Old World, the seat of the past, a shrine to yesterday, and a guarantee of eternal spiritual changelessness, as well. The Vatican stands in the midst of it, stolid, stable, a treasure house of ideas and icons that go back thousands of years, that reek of eternity. But the Vatican and St. Peter's Basilica, for all their splendor and their sense of timelessness, are embedded in another Italy entirely. The Vatican is surrounded by a modern city that throbs with new life. This Italy is the image of the other side of stability, which is change. 
Outside of Rome, up on the Etruscan hills of Tuscany, is a sign of the Italy that manages to enshrine change without abandoning yesterday. It stands as a sign of what it means to be a living past, a past that moves with the time without allowing itself to get embedded in the wet cement of antiquity.
In that Italy, in Cortona, this week I saw the Old and the New, the living and the dead, change and conversion negotiate the eternal dance of life. Out of the ashes of one age, it was pointing irrevocably to another. In the village where St. Francis planted one of his earliest and still functioning monasteries, another religious house was the site of a conference on Science and Spirituality meant to examine both the scientific and spiritual implications of evolution. While the tiny town spoke architecturally of the 13th century and looked down on the plain that hosted the major battle of the Second Punic War, the piazzas throbbed with signs of new life in ancient edifices. It was an icon of what it means to be alive, to be grounded in one age well enough to dare to create a new one.
This was a town and a meeting that challenges the kind of psychological rigidity we like to justify as "conservatism." This was real conservatism that valued the past but refused to allow it to save us from growing into the new demands of the day.
It was a very stirring experience. And, by the way, one of the most recognized and respected materialistic evolutionists of the time, stood up at the meeting and explained to the group of scientists, artists, social scientists and spiritual figures gathered there that he "had changed his mind." It wasn't, he said, that there was no God; there was only the fact that we needed to change our own minds about God's nature and work in the universe.
It was a momentous experience. For those who find it difficult to adapt to new ideas and fashions and forms of life, for those who doggedly refuse to allow tomorrow to be a shrine for today, it was a public witness to the real meaning of conversion, of public humility, of sincerity of search. It was a model for us all. The city, the conference, the declamation of the need to "Reinvent the Sacred" made me wonder what ideas of my own I should be revisiting––and confessing, too.
One thing was certain, there will be a lot less war, a lot less polarization in groups, a lot fewer broken relationships when we all learn that conversion and change are essential to growth––and have the courage, as he did, to confess them publicly. For all our sakes.
 
---
Saturday, October 1: Not even the spiritual life is changeless. On the contrary, nothing really requires more humility from us than the willingness to open ourselves to the unknown so that God can complete in us what has been begun. Iona's song "Birds of Heaven," warns us what happens when we try to capture God in one time, one place, one way: "Catch the bird of heaven/ Lock him in religion/ Look again tomorrow/ And he will be gone."
Sunday, October 2: Anything worth keeping is worth changing. In fact, that is all we can do. "If we want things to stay as they are," Guiseppe Tomasi di Lampedusa wrote, "things will have to change."
Monday, October 3: All of nature changes daily. Only the human mind can refuse to grow.
Tuesday, October 4: There is no possibility of conversion if there is no willingness to reflect on the present but only to enshrine the more comfortable, familiar and controllable past.
Wednesday, October 5: Change is very difficult. It requires us to accept with open arms and a trusting heart that the God who sustained us yesterday will still be here tomorrow.
Thursday, October 6: Letting go of what we have come to depend on, is never easy. But it is always growthful. It keeps us young and vibrant and engaged. It makes us important rather than just stuffy. Holy instead of simply self-righteous. 
Friday, October 7: All change is neither possible nor good for us. But it is always life-giving. It demands a new kind of reflection from us and gives us a fresh new kind of reality in return. 
Saturday, October 8: When we simply close our minds to new possibilities––without even bothering to reflect on the new questions out of which new forms are emerging––we entomb ourselves in a very small world called fear and control and spiritual sclerosis. 
Sunday, October 9: "The Tao that can be told of is not the Absolute Tao," the Chinese philosopher Lao Tzu says. Or to put it another way, the God that can be reduced to the narrow measurements of our own soul, is not really God. 
Monday, October 10: To resist change, to refuse to say, "I see differently now," is to fail to grow from one stage of life to the next. It is, in fact, to jeopardize our own happiness as we cling to what can never be eternal. "Nothing endures," Heraclitus says, "but change."
Tuesday, October 11: Conversion is the capacity to become another layer of ourselves, the one that's missing, the one that plagues us.
Wednesday, October 12: There is simply no going back in life. Back isn't there anymore. It is useless to assume that we can ever recover a period before this one. We're different now–and so is what we left. "You cannot step twice in the same river," Heraclitus goes on, "for other waters are ever flowing on to you."
Thursday, October 13: It's easy to get stuck somewhere along the way in life, to settle down into spiritual apathy, to assume that things will always be as they are now. That's called arthritis of the soul. 
Friday, October 14: Conversion counts most when those in power admit they're wrong. Then a people know that real change is really possible.
Saturday, October 15: Personal conversion is simply one more level of the human growth process. Public conversion, on the other hand, is a sign that the world is making one more step toward justice and equality.  
Sunday, October 16: Change is never easy because it requires us to learn anew what it means to live well when living comfortably is so much more often our real goal. As Richard Hooker says, "Change is not made without inconvenience, even from worse to better." 
Monday, October 17: Looking back with longing is a common mistake. Looking forward with courage is a measure of the nobility of spirit that comes with real maturity.
Tuesday, October 18: The secret to the happy life is to embrace change and accept conversion. It is a matter of learning to be more human than powerful. "Waking up this morning," Thich Nhat Hanh says, "I smile." I accept, that is, whatever the day will bring.
Wednesday, October 19: When we come to see change and conversion as the liberation from a self that is satisfied to be less than it can be, we become fully alive. "Change," Christina Baldwin says, "is the constant, the signal for rebirth, the egg of the phoenix."
Thursday, October 20: Learning to live with change is a matter of learning to go with the flow of life. Attempting to dodge every wave takes life out of life.
Friday, October 21: Technology teaches us that simply because we are able to go more quickly now than once we could does not really mean that we are going anywhere at all. Only change and conversion can move us spiritually to where we're meant as full human beings to go.
Saturday, October 22: Speed is no guarantee of anything. Life is a matter of learning to go deeper into the center of it, not simply going faster through it.
Sunday, October 23: Whatever changes we face today, however difficult they are to make, in a year or two we'll never notice that we made them. "Autumn to winter, winter into spring,/Spring into summer/summer into fall," Dinah Craik writes. "So rolls the changing year, and so we change: Motion so swift, we know not that we move."  
Monday, October 24: Change is no tragedy because we can grow into it so easily. Not to change is the real tragedy because then we grow into nothing new ourselves.
Tuesday, October 25: Real conversion is a life-changing event. Anything else is nothing but an attempt to remain what we are while we pretend we have not.
Wednesday, October 26: Conversion is what enables us to become the rest of ourselves. It frees us from what has us enslaved. Or as Judy Grahn says, "I'm doing well, especially since I moved away from here."
Thursday, October 27: If it is impossible for me to change the unhappy place where I am, it is necessary for me to change what I am in order to go on living there.
Friday, October 28: If we want to change something around us, we need to be prepared to make a fuss and be reviled for it. But one thing for sure: it will change.
Saturday, October 29: Human growth is neither absolute nor certain. It is a voyage into the jungle of the self with the intention of finding a way out of it, stronger, fuller, and more peaceful than ever before. It is the adventure of a lifetime. As Abba Poemen said about Abba Pior, "Every single day he made a fresh beginning."
Sunday, October 30: Conversion is the ability to let go of what I am not, to become what I am meant to be.
Monday, October 31: For times when you fear change and cannot muster up the conversion it will take to accept it, remember the story of Abba Doulas, the disciple of Abba Bessarion. Abba Doulas said: When we were walking along the sea one day, I was thirsty, so I said to Abba Bessarion, "Abba, I am very thirsty." Then the old man prayed, and said to me, "Drink from the sea." The water was sweet when I drank it. And I poured it into a flask, so that I would not be thirsty later. Seeing this, the old man asked me, "Why are you doing that?" I answered, "Excuse me, but it's so that I won't be thirsty later on." Then the old man said, "God is here, and God is everywhere."     
 
---
Let's Share Our Thoughts
The following discussion questions, Scripture echoes, Journal prompts, and prayer are meant to help you reflect more deeply on The Monastic Way. Choose at least two suggestions and respond to them. You may do it as a personal practice or gather a group interested in sharing the spiritual journey. Once a month The Monastic Way staff will convene a Zoom conference where you can share your insights. Three times a year Sister Joan Chittister will join that Zoom conference to give more input and respond to your questions and ideas regarding one issue of The Monastic Way.
Discussion Questions
1. Sister Joan writes on August 19 that when we "come to see change and conversion as a liberation from a self that is satisfied to be less than it can be, we become fully alive." Do you agree? If so, can you share an experience of change and conversion that resulted in personal liberation.
2. Which daily quote in The Monastic Way is most meaningful to you? Why? Do you agree with it? Disagree? Did it inspire you? Challenge you? Raise questions for you?
3. After reading The Monastic Way, write one question that you would like to ask the author about this month's topic.
4. Joan Chittister uses other literature to reinforce and expand her writing. Find another quote, poem, story, song, art piece, novel that echoes the theme of this month's Monastic Way.
5. Do you find change easy or difficult…or somewhere in the middle?  This might help you decide: Can you recall the last time you said, "I was wrong," or asked yourself "what ideas of my own should I be revisiting?" Care to share any discoveries?
Scripture Echo
Behold, I make all things new.
          —Revelation 21:5
Take a walk in nature this month and repeat this Scripture, use it as a mantra.
Journal Prompts
Prompt 1. Here are a few statements from this month's Monastic Way. Choose one that is most helpful to you and journal with it.
•Anything worth keeping is worth changing.
•The secret to the happy life is to embrace change and accept conversion.
•Abba Poemen said about Abba Pior that every single day he made a fresh beginning.
    —Desert Wisdom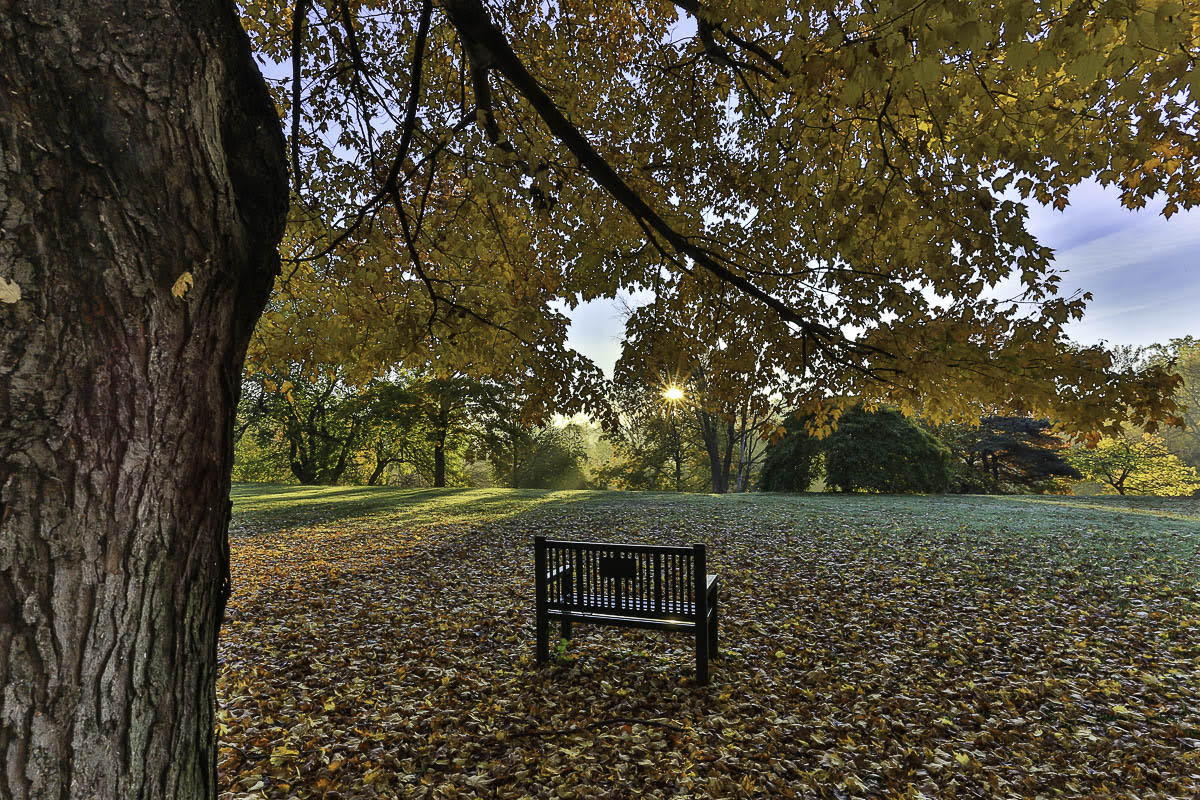 Prompt 2: Spend a few minutes with this photograph and journal about its relationship to this month's Monastic Way. You can do that with prose or a poem or a song or...
Prayer
Read this poem prayerfully. What line or lines speak to you the most about where you might need conversion? Share why if you can.
Advice for a Gray Afternoon
by Jeanne Lohmann

Do not assume the worst, a trap
Loneliness sets for old age,
Or make impossible demands 
On your equally lonesome peers.
Set your children free,
Not always at your beck and call.

Because your needs keep growing
And are endless, don't imagine
There are answers to everything
Your heart cries Yes to.

Give yourself permission to question
Certainties you once bet your life on.
Establish and maintain a good forgettery,
Welcome that angel with others.
Make trust the keeper of your house.

Sit in the sun that banishes doldrums,
Useless apologies, guilt.
Open your eyes, uncurl your fingers,
Take in what you need.

Give sleep the upper hand,
Fall often into the arms of that god.
---
JOAN CHITTISTER is an internationally known author and lecturer and a clear visionary voice across all religions. She has written more than 60 books and received numerous awards for her writings and work on behalf of peace and women in the church and in society.
KAREN BUKOWSKI, an Erie native, is a nature photographer and former LPGA and PGA Golf Professional who holds a master's degree in public administration. Visit karenbukowskiphotography.com to find many nature and landscape photographs.