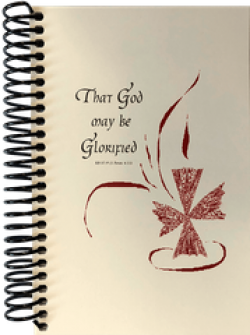 Sale: That God May Be Glorified
Publisher
Benedictine Sisters of Erie
Product Description
Originally $22, now only $20 during the Summer Sale!
Marilyn Schauble, OSB, editor
Join in the daily prayer of the Benedictine Sisters of Erie with this inclusive language psalter. The Liturgy of the Hours is presented in a five-week format and includes psalms for morning and evening praise. All language, human and God, is inclusive.